New Product Alert! All-Aluminum Gutter Guard Now Available SHOP NOW
New Product Alert! All-Aluminum Gutter Guard Now Available
SHOP NOW
The Nation's Most Trusted Gutter Guards ®
Finally, A Gutter Guard That Works As Promised.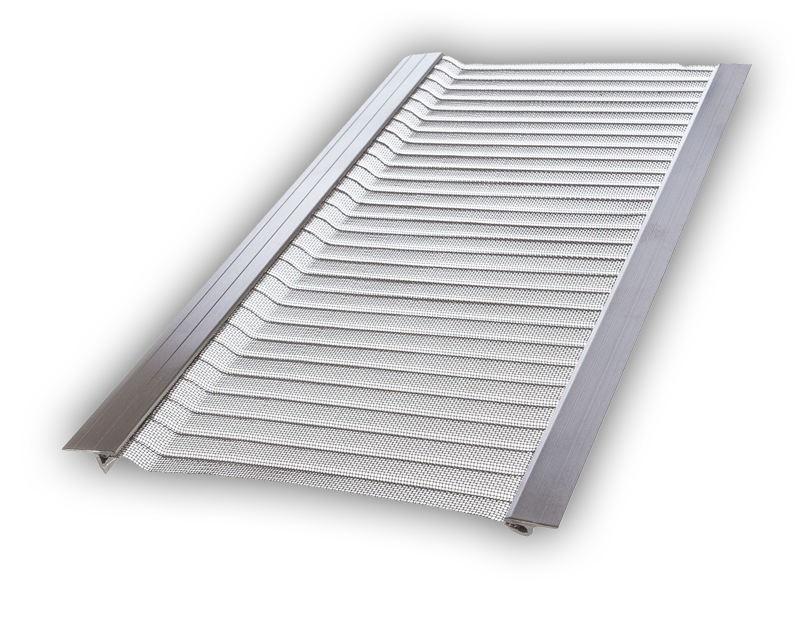 Pine Needles, Leaves, Pests, Rodents, & More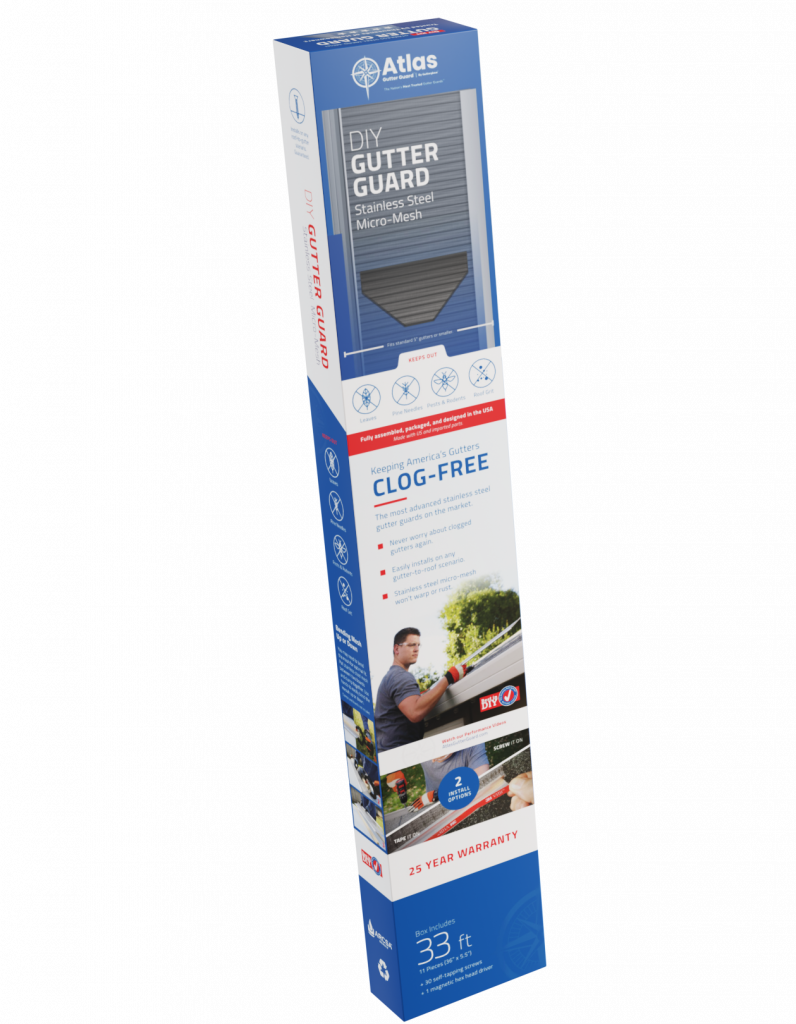 Atlas Gutter Guard® Kit Includes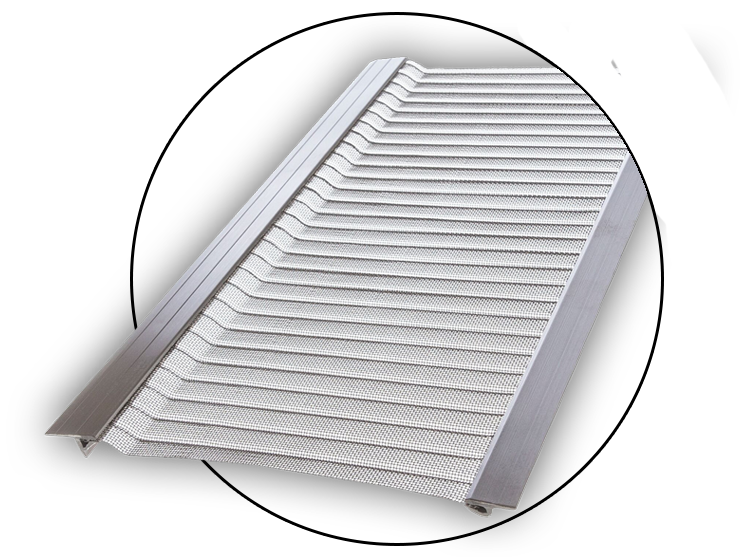 Gutter guards with
3M™ VHB™ tape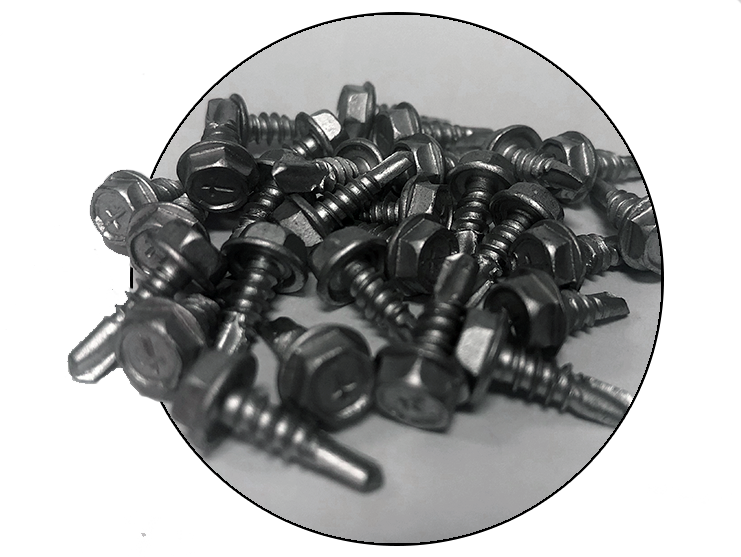 .25" hex head screws with #2 Phillips drive
Why Do Thousands of Homeowners Choose Atlas Gutter Guard®?
It starts with our promise to you:
Do it Right. Do it Once.®
Materials That Stand the Test of Time
Our aluminum and stainless steel materials withstand the elements year after year and won't warp, crack, or rust.
Flexible Installation Options
Atlas Gutter Guard® is designed to work with any gutter and roof type. There's no need to worry about what style of roof or gutter you have.
Helping You Get it Right the First Time
While installation is simple, customers praise our detailed instruction manual that ensures you get the job done right.
We're Here When You Need Us
If you do run into questions, we're available. Our world-class, support team is ready to take your call and get your questions answered quickly.
This product worked fantastically. It was also extremely easy to install. You may need a person to help you with installation because under the installation style we chose you need to lift up the shingles at the edge. And the pieces are 3 or 4 feet long. I tested the product out and it worked well. Water was able to enter the gutter but plant debris was kept out. I would definitely recommend this product. Look at my photos and the video for how it turned out.
I searched everything I could google. Scanned 1000s of pics. Got 2 'gutter guy' proposals. Reached deep into feedback. Watched DIY installation videos. One product stood out. Really no other choice is close. I gave 5" and 6" k gutters. Size 5"-6" works for both sizes. Easy to DIY.
I tried several other types of gutter guards, expanded metal types (they somehow still let the small Oak leaves fill the gutters), the vinyl types with the fine mesh (the mesh separated from the vinyl, they sagged and collected debris and somehow the small Oak leaves still got into the gutters) so I paid more attention to the product reviews and gave the Atlas Gutter guards a try. SO far, they've been good. Relatively easy to install and I don't see how any leaves will get past these.
I would love this product because it's easy to order and install. I research a lot online and then I choose this item. High quality product at very reasonable price.
Product arrived on time with no damage. Instructions and video are very clear. As I needed to make an approx 40 degree bend to parallel the roof line, I built a simple bending break with 1 x 2's. Worked extremely well. Product is top quality and is probably the most effective gutter guard on the market.
I ordered for my all house Gutter about 65 feet. It's very simple to install and does look good and it works perfectly fine. No more hassle to go up to the roof and clean. I love this product and I would definitely recommend to others.
I received my gutter guard two days after placing an online order. The product was received in excellent condition & installed very quickly & easy as per the Gutter Guard videos! I give this product 5 Stars & definitely recommend to any home owner!
Recently installed 30+ feet of the Gutter Guard and found it to be easy to do and the directions very clear and helpful. After the installation we had a big rain and the guard handled the rain pouring off the roof very will. Happy with the product.
We stand behind our products with our
All gutter guards can cause icicle formations in freezing climates
*See FAQ and Install Guide for full details.
FREEZING CONDITIONS
If you live in an area that is prone to freezing, the following issues can occur with any gutter guard.
Icicles & Ice Dams
Icicles and ice dams may form on your gutter during freezing conditions. Ice dams can cause water to leak back into your home. Icicles can break and cause serious bodily harm and injury. Properly installed, operated and maintained heating elements on your roof and gutter can melt icicles and ice dams. Use a local licensed electrical contractor in good standing for installing any heating element products.
Now Melting
Snow melt may result in water runoff from your roof which can refreeze on the ground below creating a potential slipping hazard.
An Easy, DIY Installation
We've designed Atlas Gutter Guard ® with a simple installation in mind. Manageable 4-foot sections slide right into place. Then, either tape them on with the 3M™ VHB™ tape, or screw them on. Most homes are completed in an afternoon.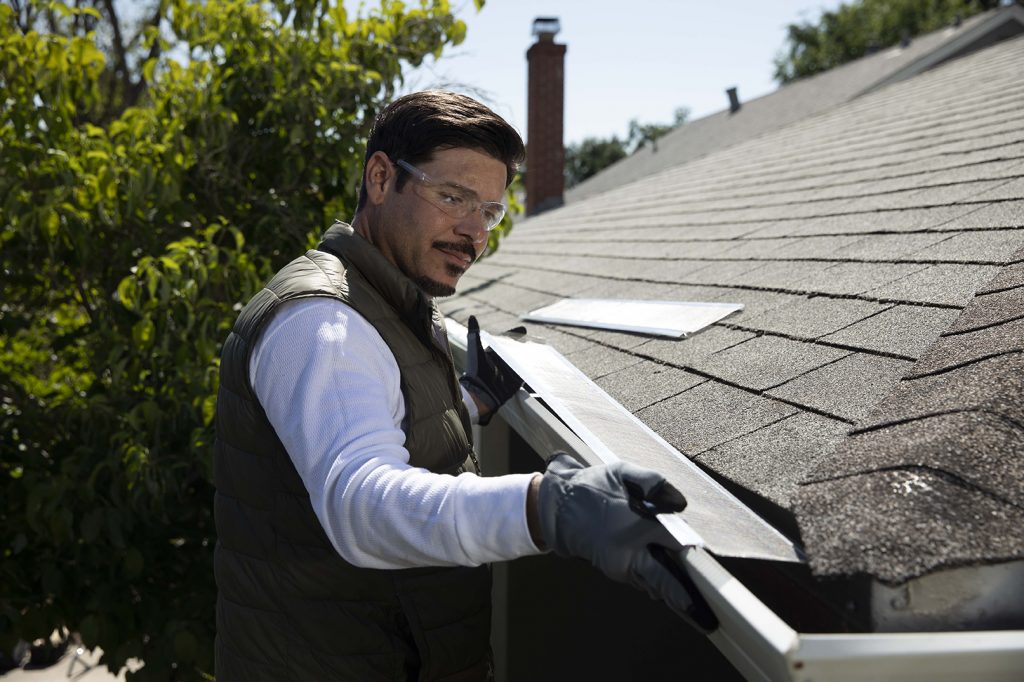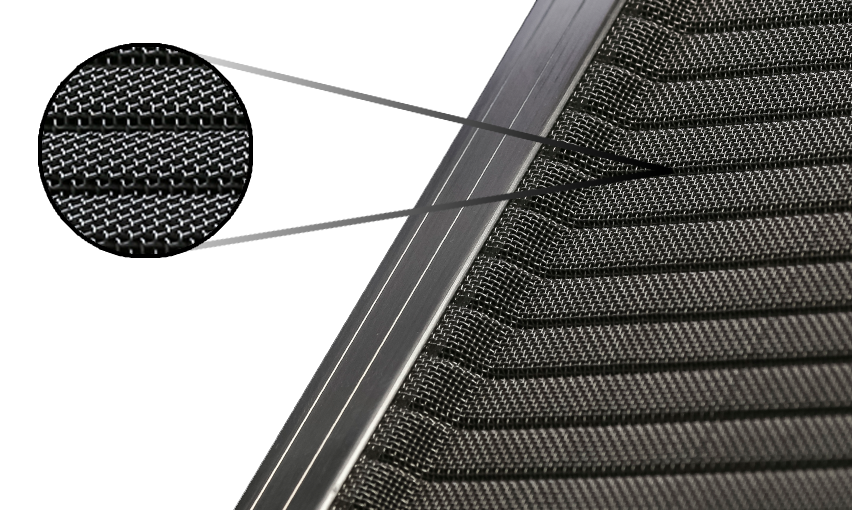 The V-Bend Advantage
Our V-Bend technology offers superior efficiency in water filtration and self cleaning capabilities compared to standard mesh products. It also adds rigidity to the mesh, helping it withstand heavier debris without sagging.
"This is the first product of it's kind that actually keeps out pine needles!! That's what I was looking for and I finally found it."
It's Environmentally Friendly, Too!
Many gutter guard products use plastic or uPVC, which is harmful to the environment. Atlas Gutter Guard® is made from aluminum and stainless steel, both of which are 100% recyclable.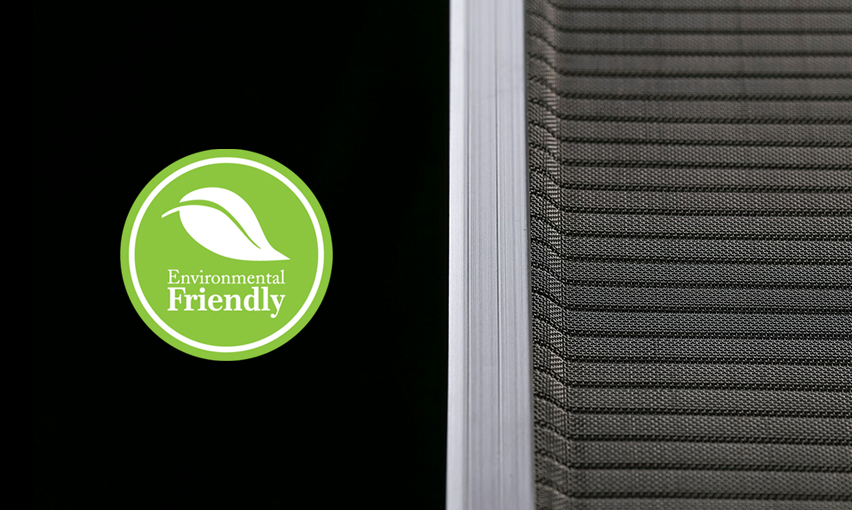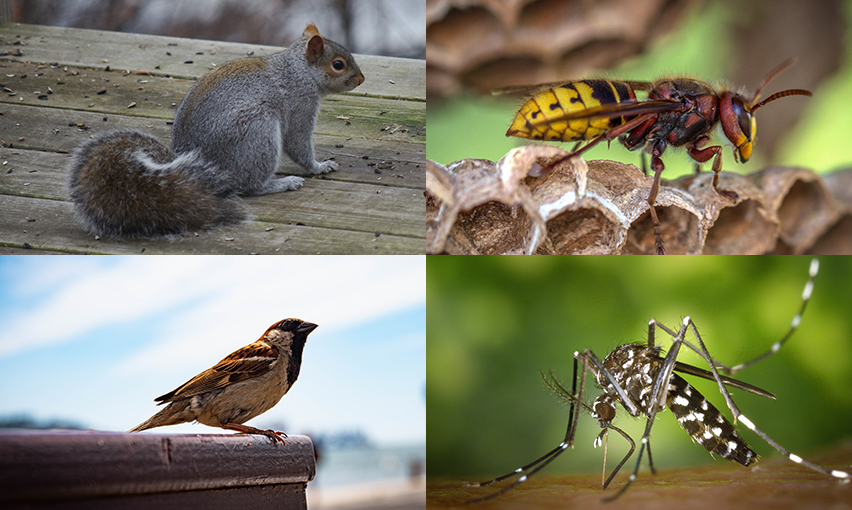 Keeps Pests Out of Your Gutters
It's about more than just keeping out leaves and debris. Gutters are a perfect home for unwanted pests. Atlas Gutter Guard® provides protection from mosquitos, bees, rodents, snakes, birds, and other pests.
"Installation was a breeze, and a rain storm a few days later showed how effective these guards are at keeping even the pine needles out. Excellent!"